McKenna Kelley
Sophomore • AA • 1L • Houston, texas • second baptist school • stars
Powerful gymnast who will have the chance to compete for a spot in several lineups as a sophomore … Dynamic performer on floor who excelled in the event as a freshman.
FRESHMAN SEASON (2016)
Competed on floor in 13 of 14 meets this season and missed only the Lady Luck Invitational (1/14) ... Hit her stride at the midway point of the season and put up great scores on floor … Earned SEC All-Freshman honors when she posted a career-high tying 9.925 on floor at the SEC Championship (3/19) … Also scored a 9.925 on floor against Auburn (2/19) … Helped LSU achieve a school-record finish as the national runners-up with a 9.90 on floor in the NCAA Super Six (4/16) … Averaged a 9.836 on floor and tallied nine scores of 9.85 or higher and six scores of 9.90 or higher … Earned a 9.85 or better on floor in the final eight meets of the season … Her 9.925 against Auburn helped LSU tie the school record with a 49.700 team total … Suffered an ankle injury in November that limited her training all the way into the early part of the season … Earned a spot on the SEC First-Year Academic Honor Roll.
CLUB/HIGH SCHOOL
Trained as an elite gymnast in 2015 and prior to that was a level 10 competitor at Stars Gymnastics for coaches Dan and Ashly Baker … Captured a share of the all-around title at the prestigious Nastia Liukin Cup in 2014 … Won the national floor title at the 2014 Junior Olympic National Championships … Finished in fifth place in the all-around at the 2013 JO National Championships … Placed in the top five in all four events and the all-around at the 2014 Region 3 Championships … Recorded a Top 10 finish in six of seven competitions in the 2014 club season … Attended Second Baptist School in Houston.
PERSONAL
Full name is McKenna Lane Kelley … Born April 15, 1997 in Houston, Texas … Daughter of Mary Lou Retton and Shannon Kelley … Her mother Mary Lou Retton won the gold medal in the all-around at the 1984 Summer Olympics in Los Angeles … Her father Shannon Kelley was a quarterback at the University of Texas and is now assistant head coach/running backs coach at Houston Baptist University … Has three sisters, Shayla, Skyla and Emma … Shayla is a competitor on the Baylor University acrobatics and tumbling team … Majoring in psychology.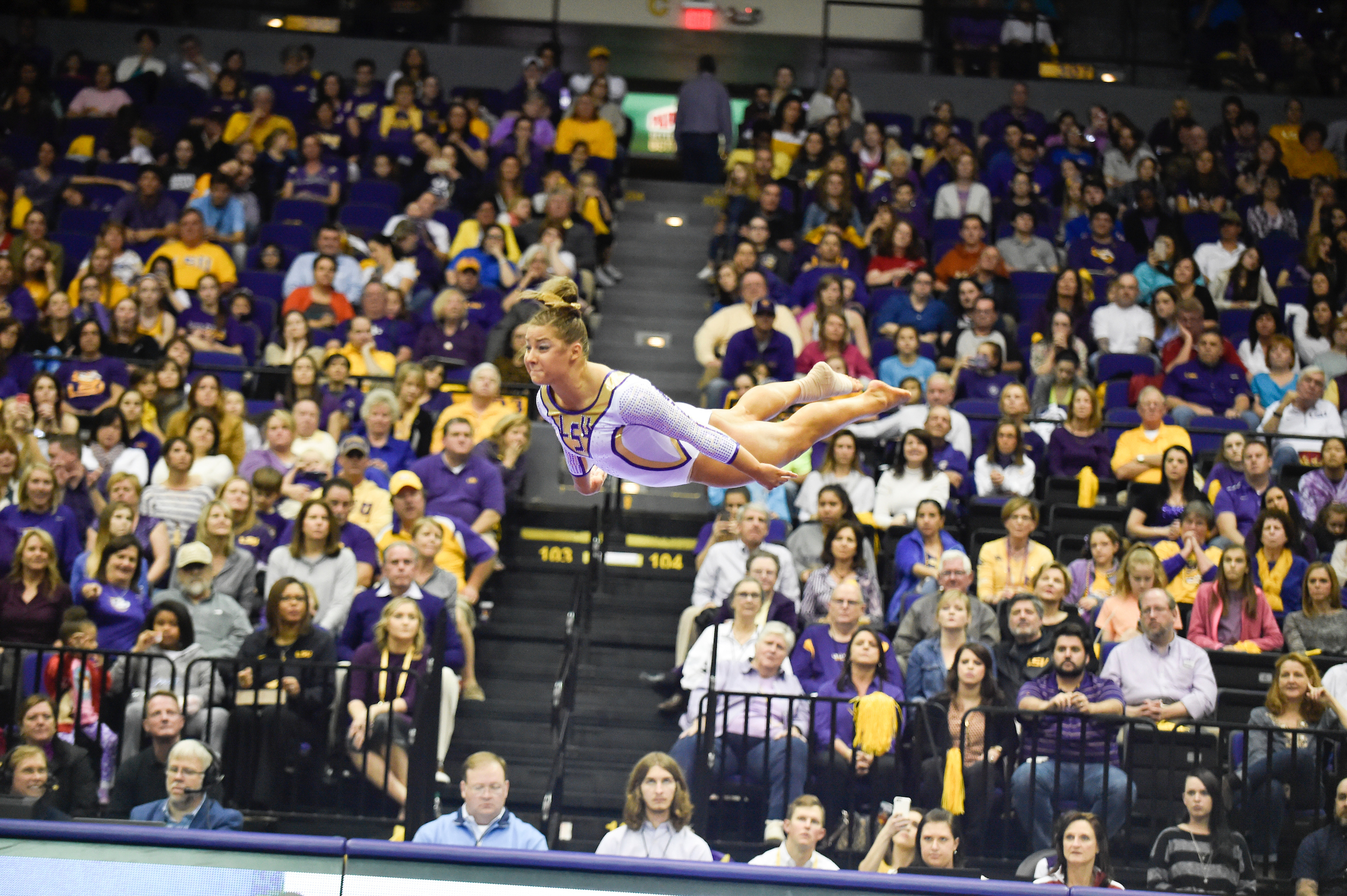 • 2016 SEC All-Freshman
• 2016 SEC First-Year Academic Honor Roll
Kelley'S CAREER HIGHS
Floor: 9.925 (twice; Last: 3-19-16 at SEC Championship; First: 2-19-16 vs. Auburn)